Our people
Mike Tyler
Chair
Profile
Mike Tyler
Chair
Mike Tyler
DipT(Music) Hon. FMusA
Principal Education Officer, State Schools Performance, Department of Education, Queensland

Mike Tyler has extensive experience in music and arts education, music performance and arts business and is currently the Queensland Education Department's Principal Education Officer responsible for the Arts, in particular music education.
From 1985 – 1998 Mike Tyler was on part-time staff of the School of Music at the University of Queensland. In 2005 he was appointed by the Minister for Education as Chair of the Australian Music Examinations Board (AMEB) Queensland Advisory Committee and as a Federal Director of AMEB Ltd. He held the positions of Deputy Chair of the Board in 2006 and from 2010 to 2012 and Chair from 2007 to 2009 and 2013 – present. He is also an AMEB examiner.
In 2017, Mike was awarded the highest honour of the internationally renowned Maryborough Music Conference, being made its fourth patron. In the same year he was presented with the International Award at the Midwest Clinic International Band and Orchestra Conference in Chicago for his contribution to instrumental music education.
Professor Anna Reid
Director
Profile
Professor Anna Reid
Director
Professor Anna Reid
BMus (Perf USyd), M.Ed.Admin (UNE), Ph.D. (UTS)
Head of School and Dean, Sydney Conservatorium of Music, The University of Sydney
Professor Anna Reid's active career as a researcher in higher education theory and practice, and associated work as an academic developer began at UTS (1996-1999) and Macquarie University (2000-2009) where she gained expertise in tertiary policy and practice.
A tertiary educator her entire career, her first role was director of music for Wesley Institute (1988-1994), when she composed "With Heads Held High" for the opening of Parliament House in Canberra. Her interest in higher education leadership developed during that time, and she gained a Master of Educational Administration from the University of New England. For her PhD on music in higher education, she explored variations in the ways that instrumental and vocal students and teachers learn and teach.
Professor Reid has established an international reputation for her research and collegial approach to learning and teaching development, supported by her publications, international collaborations with scholars, contributions to the academic community through reviews of others' scholarly work, and the experience of colleagues who have taken part in her programs. 
She also has a large group of research students whose interests lie in music pedagogy, the social impact of music, creativity in theory and practice, and in performance as research. She still teaches a graduate research seminar. Professor Reid is also a cellist and viola da gamba player.
Professor Jennie Shaw
Deputy Chair
Profile
Professor Jennie Shaw
Deputy Chair
Professor Jennie Shaw
BA(Hons), LLB(Hons) Syd, MA, PhD Stony Brook
Deputy Vice-Chancellor and Vice-President (Academic), The University of Adelaide
Professor Jennie Shaw is Executive Dean of the Faculty of Arts at The University of Adelaide where she oversees the Schools of Humanities, Social Sciences and Education, the Elder Conservatorium of Music and several university research centres.
She has a BA Honours (First Class and Medal) and LLB (First Class) from the University of Sydney and an MA and PhD from Stony Brook University. Her research and teaching interests cross the arts and humanities broadly, with a particular focus on the Second Viennese School and on creative practice as research. Recent publications include Music's Immanent Future: The Deleuzian Turn in Music Studies  (Routledge 2016).   
An active oboe and cor anglais performer, Professor Shaw also currently sits on the advisory Boards of the Helpmann Academy (SA) and the Australian Music Examinations Board (SA & NT), is a Trustee of AMF (Australia), and Deputy Chair of the Federal AMEB Board.
Professor Ian Holtham
Director
Profile
Professor Ian Holtham
Director
Professor Ian Holtham
BA(Hons), DipEd PhD (Melb), BMus (Hons) (Durham), Hon FMusA, FTCL, ARCM, LRAM, LGSM
Professor of Music, AMEB Federal Examiners (Practical) Chief  Examiner, Melbourne Conservatorium of Music, University of Melbourne

Professor Ian Holtham is the most senior member of the performance staff of the Conservatorium of Music at the University of Melbourne, where he has taught for more than thirty years. He led the piano area of the University for almost a quarter of a century and is one of the most distinguished and highly regarded pianists and pedagogues in Australia and beyond. At the University of Melbourne, he has held various senior posts, including Associate Dean and Head of Performance. He also served as the Head of Studies at the Australian National Academy of Music.
Ian Holtham has performed throughout Europe, Asia and Australia and has broadcast regularly with the Australian Broadcasting Corporation since the late seventies. His discography is particularly distinguished, consisting of 17 solo CDs, including the complete Well-Tempered Clavier, the last three Beethoven sonatas, and the complete Etudes, Preludes, Ballades, Scherzi and Impromptus of Chopin – and major repertoire from many other composers. His CDs of Australian compositions include a wide range of works that twelve prominent Australian composers wrote specifically for him. He has written widely on Music in various international journals and was a piano adviser and contributor to the Oxford Companion to Australian Music.
Ian Holtham has been a Steinway Artist for many years. In the late 1990s, established the Melbourne Conservatorium as the only institution of higher musical training in the Southern Hemisphere, which was gazetted as a Steinway School. Professor Holtham has served many roles within the AMEB over a long period. He was the Chair of the Australian Music Examinations Board in Victoria for over a decade at the beginning of the century and returned to that role in 2021. He has also been the Chair of the national AMEB piano syllabus on multiple occasions and has served five terms as the Federal Chair of the AMEB. In 2018 the Board conferred its highest honour on him, the Honorary Fellowship in Music, and 2023 Professor Holtham was appointed as the Chief Examiner (Practical) by the Federal Board.
Associate Professor Andrew Legg
Director
Profile
Associate Professor Andrew Legg
Director
Associate Professor Andrew Legg
PhD(Tas), FGMWA (Michigan), BMus(Tas),TTC
Head, Conservatorium of Music, Coordinator, the National Sonic Research Facility @ the Hedberg, University of Tasmania
Associate Professor Andrew Legg was born in Hobart in 1964, and trained as a classical pianist, composer and educator but is best known for his work as a powerhouse gospel and soul pianist. He has an enviable and well-established international reputation as a pianist, arranger and writer, performing with some of the most respected gospel choirs and artists in the USA. His long-standing relationship with multi-Grammy award-winning gospel artists Myron Butler and Khristian led to the formation of a songwriting and production team that has produced two award-winning albums. The trio also formed the team that has underpinned the incredibly successful gospel workshops in the internationally acclaimed Festival of Voices.
Associate Professor Legg has also written 15 specifically commissioned works for orchestra and film, including Let Freedom Ring for Tasmanian Symphony Orchestra and is a past 'feature artist' for the Gospel Music Workshop of America.
He is the former Director of the Tasmanian Conservatorium of Music and is currently the Coordinator of the National Sonic Research Facility @ the Hedberg for the University of Tasmania.
Professor Alan Lourens
Director
Profile
Professor Alan Lourens
Director
Professor Alan Lourens
BEd WACAE, MMus DMus Indiana
Head of School, Conservatorium of Music, The University of Western Australia
Professor Alan Lourens is Head of the UWA Conservatorium of Music, where he directs the Orchestra, as well as teaches conducting, pedagogy and courses in music education. He has appeared as a guest conductor for orchestras and bands throughout Asia, Australia and the US, and regularly performs internationally on Euphonium.
Professor Lourens holds a Doctorate in Conducting and a Master's degree in Euphonium Performance from Indiana University, where he studied conducting with Ray E. Cramer and Euphonium with Daniel Perantoni, M. Dee Stewart and Harvey G. Phillips. He received a coveted Performers Certificate for the quality of his Master's recital.
He has many articles, compositions and music publications to his credit, including analysis contributions to the Teaching Music Through Performance in Band series of books. In 2010, he co-authored several books on the planning, policy and development of universities. Cimarron Publishing has released his compositions and arrangements for both band and orchestra.
Fiona Ng
Events Coordinator
Bernard Depasquale
Chief Executive Officer
Krista Imberger
Executive Officer
Robert Dugdale
Chief Operating Officer
Steven Hodgson
Head of Publishing and Syllabus Development
Fiona Seers
Head of Examining
Maxine Day
Brand Strategist
Deborah Johnston
Head of Finance
Mohammad Sarfaraz
Senior Developer and IT Administrator
David Howell
Publications Manager
Suresh Giri
Software Developer
Andrew Raiskums
Theory Specialist
Alexander Garsden
Publishing, Theory and Technology Officer
Nkechi Anele
Digital Marketing Officer
Allanah Coldwell
Customer Service and Examinations Officer
Tony Gilham
Customer Service and Publishing Officer
Sarah Depasquale
Customer and Business Support Officer
Nathalia Mendez
Graduate Accountant
Michelle Forbes
State Manager (AMEB Tasmania)
Gabrielle Robin
Exams Coordinator (AMEB Tasmania)
Tim Simondson
Warehouse Manager
Hannah Heathcote
e-Commerce Officer
Richard Snape
Business Development and Relationships Manager
Yuko Markwell
Sales Administrator
Mitchell Bartel
Project Officer - IT
Michael McCafferty
Warehouse Assistant
Dr Tanya Nguyen
AMEB Ambassador to Vietnam & AMEB International Examiner
Profile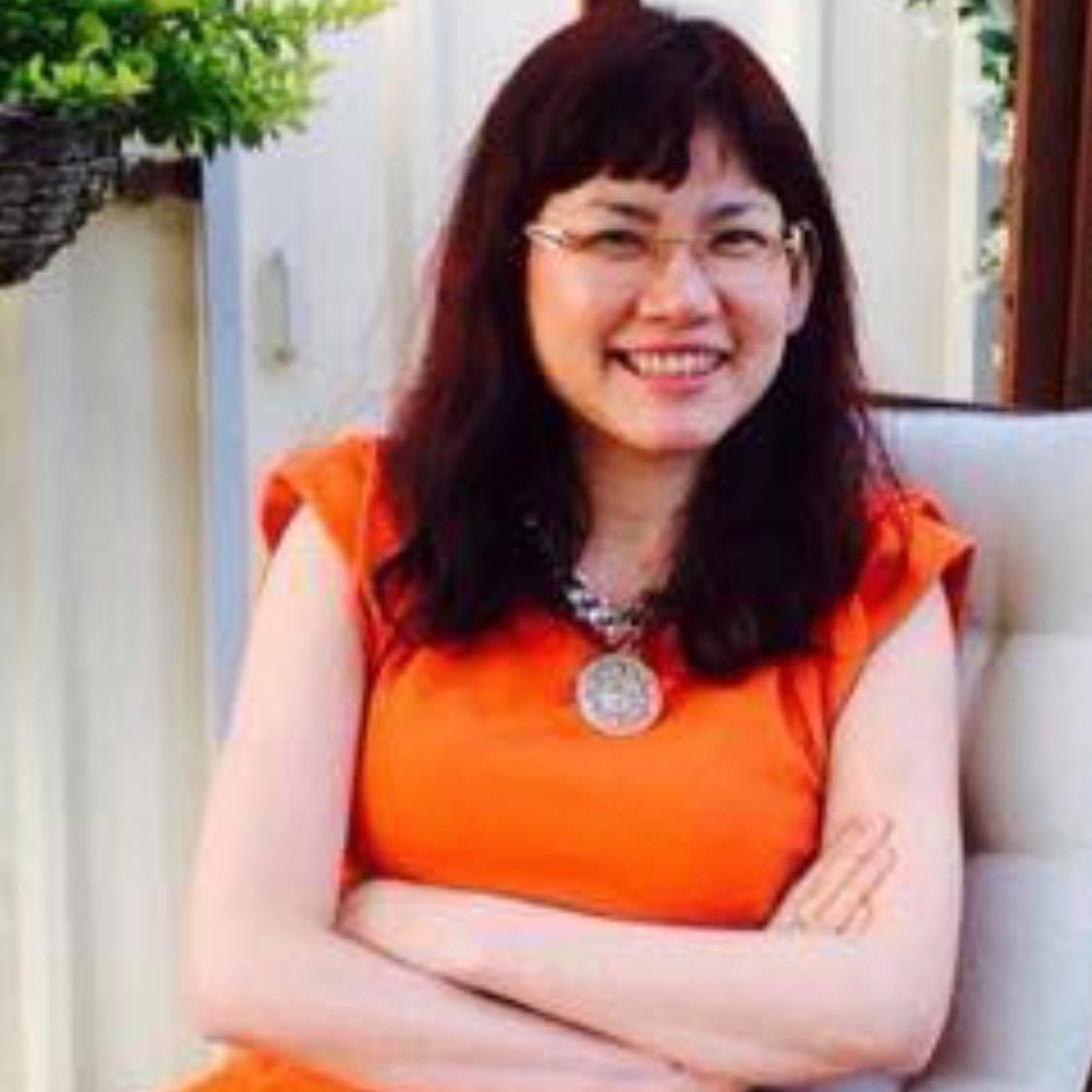 Dr Tanya Nguyen
AMEB Ambassador to Vietnam & AMEB International Examiner
Dr Tanya Nguyen Minh Thanh was born into a family rich in traditional music. She trained as a child at HS system of the Moscow Tchaikovsky Conservatory, Russia. Following a three-round selection process to win a full scholarship from the Australian Government, completing a Master degree in piano performance and pedagogy at the University of New South Wales in Sydney in 1999, where she graduated with distinction. Following this, Tanya won a full scholarship to study for a PhD at UNSW, and graduated with excellent results selected by judges from Canada, USA, UK and Australia. To date, she has participated in many solo, ensemble and concert performances in countries such as Japan, Russia and Australia.
Tanya is an experienced educator. She has spent many years working as a lecturer and jury member at the Australian Institute of Music (AIM), Lecturer at the Sydney Church of England Grammar School and as the Director of Western Sydney School of Music. With over 21 years of experience teaching and guiding thousands of students in Australia, she is the only Vietnamese-Australian person to be selected as an AMEB examiner. Many of her students have become Australian music teachers. For this reason, she was entrusted by AMEB to take the role of AMEB Ambassador in Vietnam.
Ngo Dieu Linh
Vietnam Marketing and Administration Assistant